Kythnos – or also known as "Therma".
It is one of the closest destinations to choose for your vacation. Kythnos is a Cycladic island between Kea and Serifos. It is 3 hours from the port of Piraeus and just 1 hour and 40 minutes from the port of Lavrion, with daily transport. It's name Therma is due to the hot springs that still exist today in the bay of Loutra.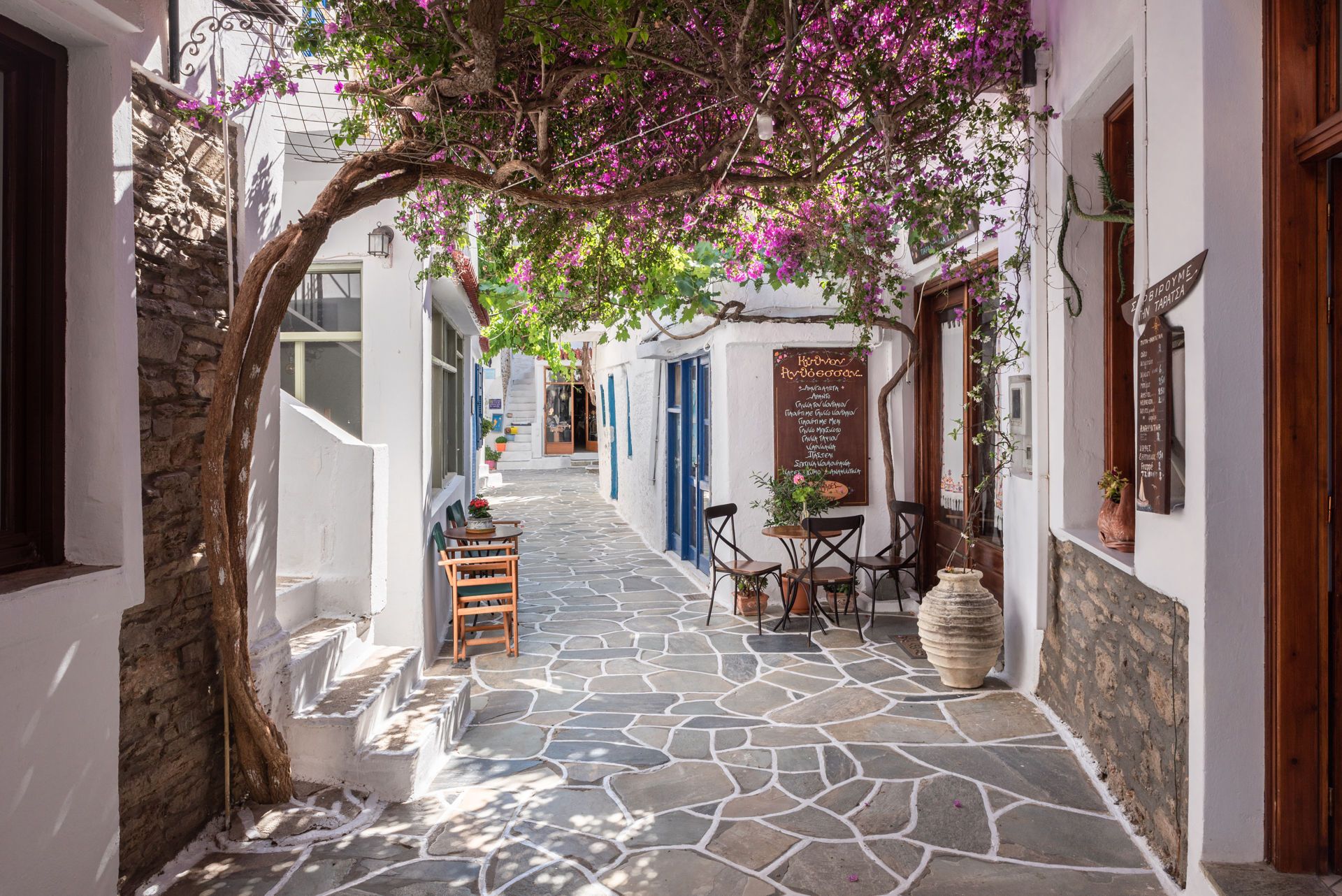 Dryopida
Traditional Cycladic place with white corridors ,painted with several designs ,compose a landscape taken from a painting. Jasmin, basil, bougainvillea added a unique atmosphere and aroma at the yards of the houses and the churches.
Little white houses with tiled roofs ,a unique Cycladic feature,were found only in Dryopida.
This is also confirmed by the developed ceramic art at the area.
Katafiki cave with stalactite and stalagmite is located at Dryopida,the folklore museum and( too many churches) (numerous churches) ( large number of churches ) the main one being  the church of Saint Minas with the wood-carved iconostasis of 16th century.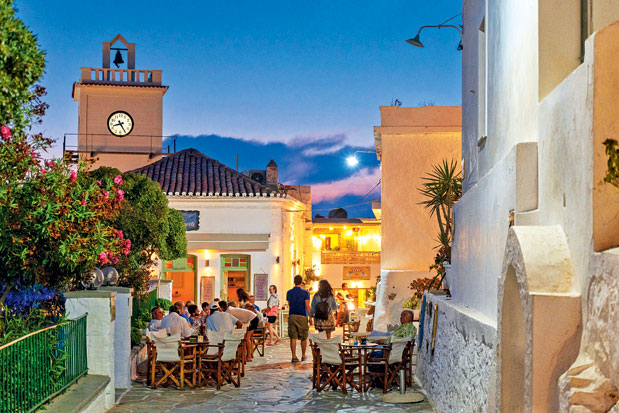 Chora or Mesaria
The capital of the island,traditional place with intense Cycladic colour,white little houses and painted corridors,traditional taverns and a lot of flowers.
There are remarkable churches with special architecture. The most popular is Saint Savas, that dates back to the 16th century and Santa Triada of 17th century and also Panagia of Nikos.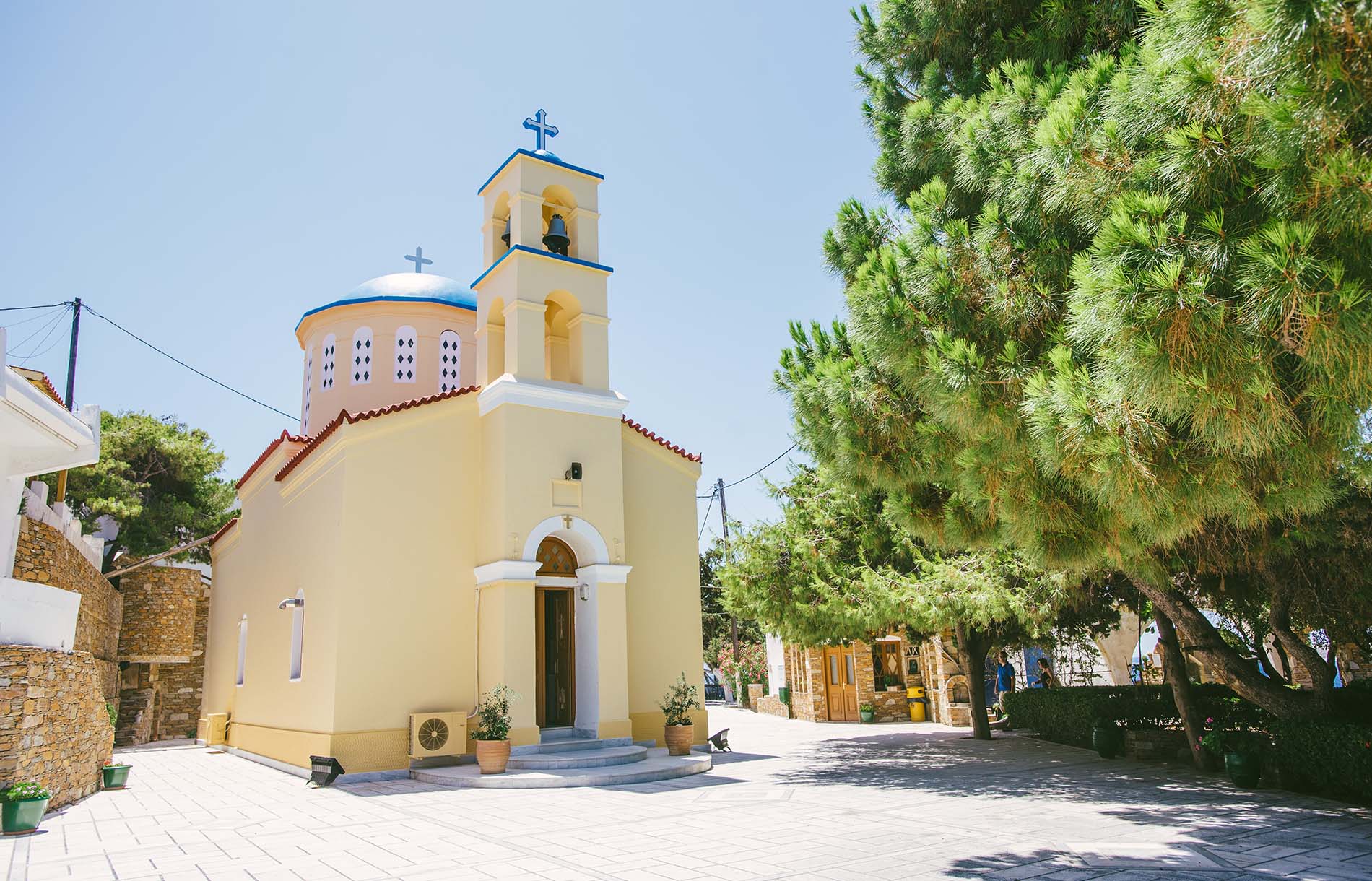 Panagia Kanala
Pinetree traditional place with three beaches, right the beach Antonides ant at the left the Big and the small Ammos , which are special popular at the island. Here is the Panagia of Kanala, where the miraculous icon of Panagia is kept. It also take place the biggest festival in honor of Panagia at 14-15 of August. The festival starts at night of 14 August and ends at early morning of 15 August.You can enjoy traditional music ,dance and food. After the festival , the liturgy begins in the church and culminates with the throwing of the icon into the sea. The faithful dived into the sea to catch the icon. It is a religious ritual that gathers many believers as well as tourists to take part. Fireworks and music mark the end of the celebration.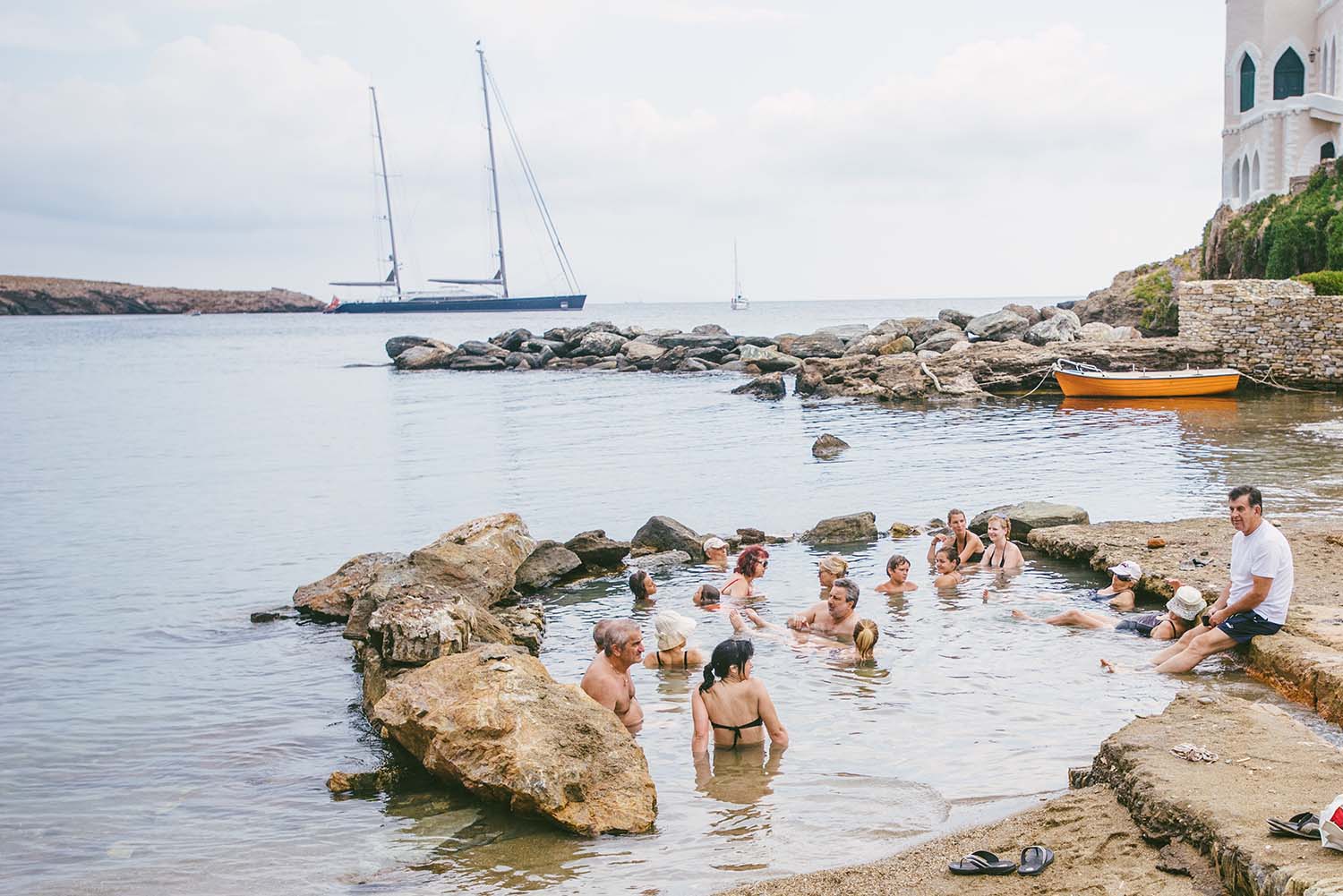 Loutra
The old port of the island with thermal springs where you can enjoy next to the sea. The thermal springs gather a lot of people in order to relax at the warm water. There is the palace of queen Amalia,who spent the summer and enjoyed the benefits of the warm water. Loutra gathered many boats and sailing boats. There are a lot of traditional taverns with seefood, cafeterias and souvenir shops.