Kythnos has the most beaches in the Cyclades.
There are 98 beaches of all tastes on the island, deserted cosmopolitan, sandy, pebbly and of course those that allow pets.
EXTRA TIP: You have to carry water, umbrella, fruits and snack.
5 more popular and must visit: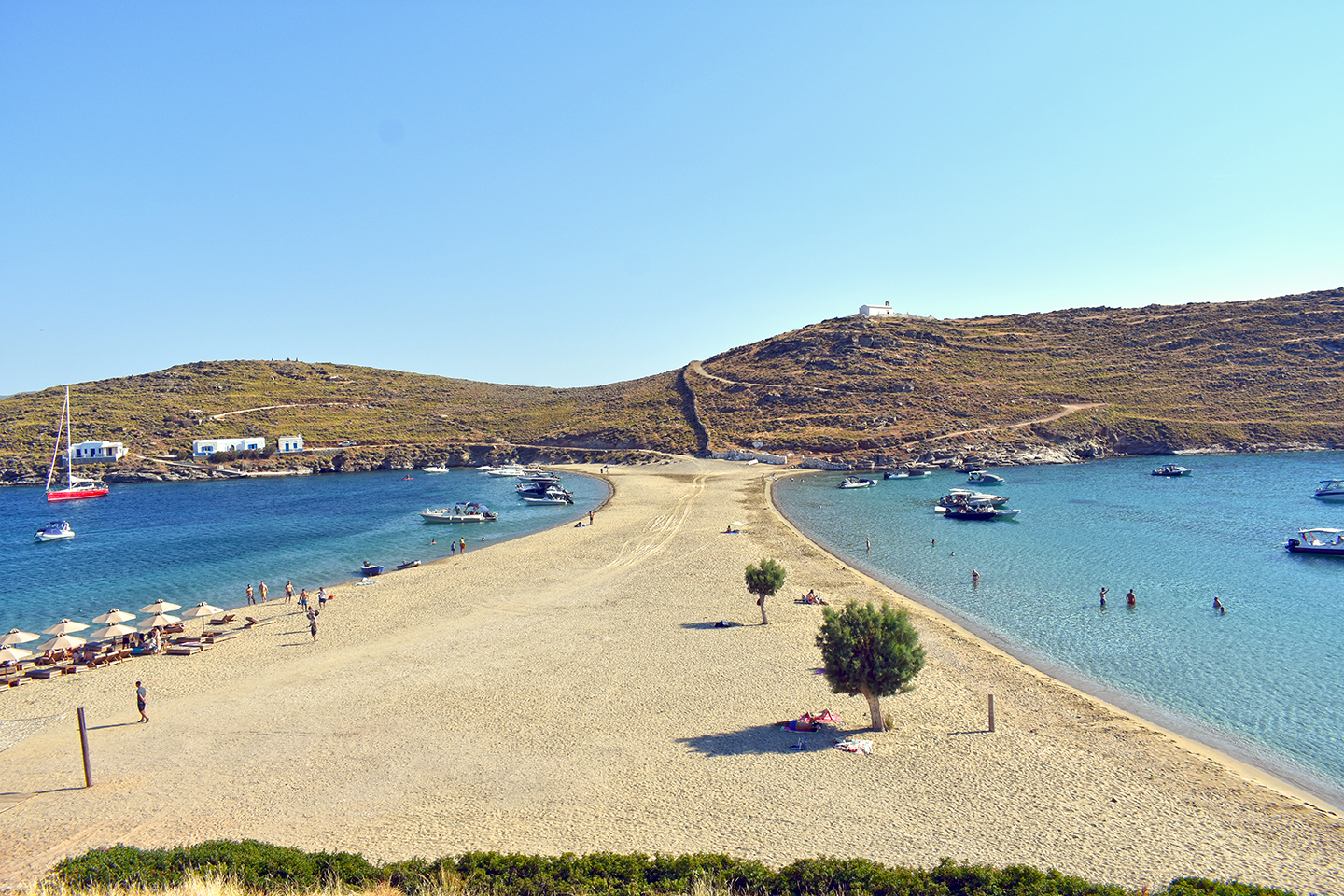 Kolona
Double beach, clear blue waters, access from the port of Mericha by sea taxi lasts 15 minutes or by car. Rough road with ups and downs. There is a beach bar and tavern.
Martinakia
Easy access by foot, 200 meters from the port of Merixa. It is a bay that protects from the winds. There is a beach bar.
Apokrousi
Easy access by car, organised beach, a lot o trees, beach bar, taverns and sea sport like canoe and surfing.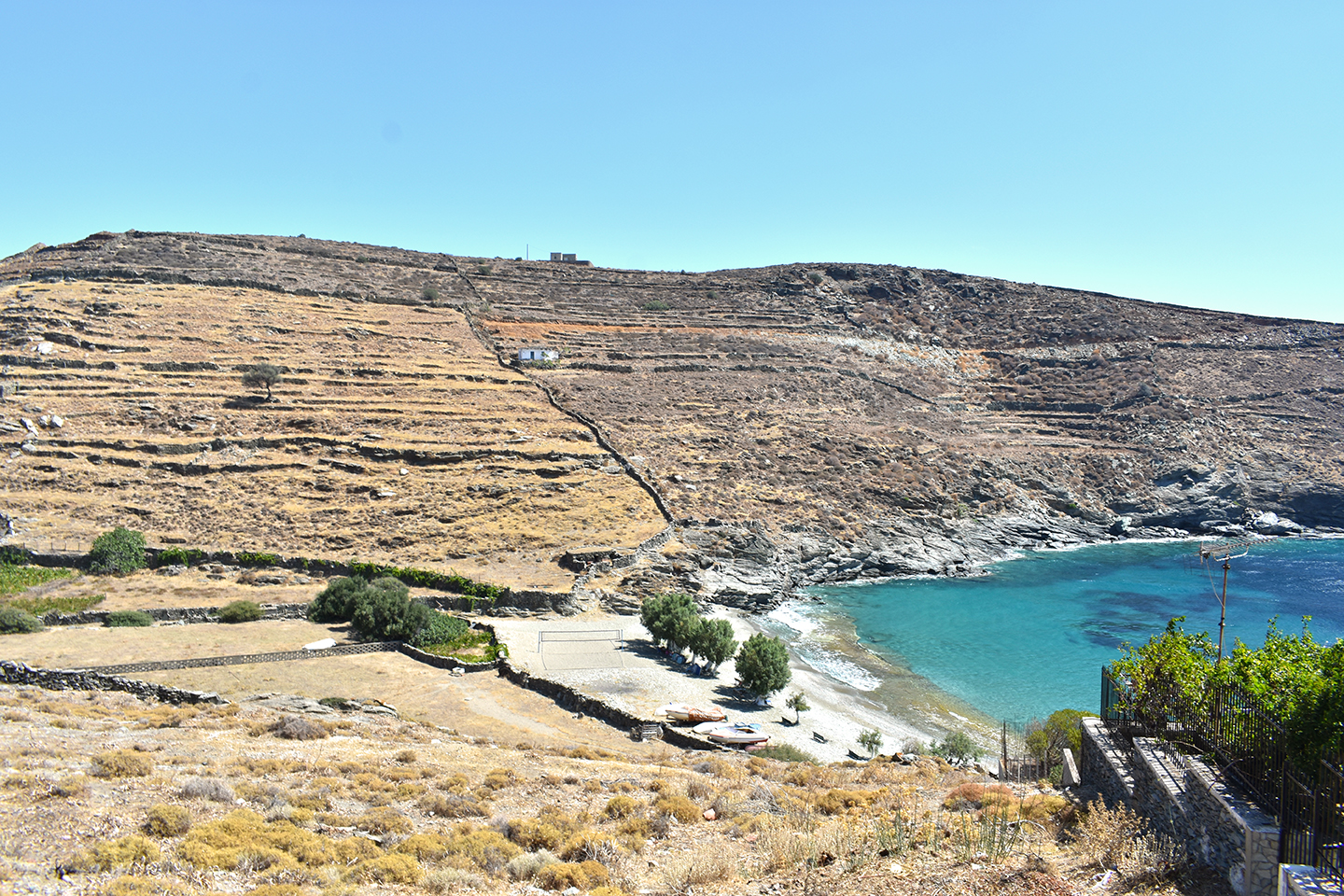 Antonides
Very beautiful beach, next to Kanala. Moderate grade difficulty of access as you have to go down quite a few steps. But for sure the wonderful  scenery will compensate you.
Gaidouromantra
Very popular beach, with clear blue water and an incredible bottom of the sea. Few trees and moderate grade difficulty of access. By car and then you have to go down several steps. This does not prevent young and old from visiting the beach. You need umbrella, water, fruits and snack.